14 Nov 2019
Creative Mornings is like a lot of other live events. It's aimed at a particular niche or community. It takes a lot of planning. And no matter how well attended or successful it is, once the event is over, it's done.
However, because Creative Mornings events are captured on video, that last point is no longer the case.
Although each regional chapter is run by a passionate volunteer host – big shout out to Mr Tim Elliott, host of the Derby chapter – Creative Mornings puts a big emphasis on video. Why? Because they are smart cookies.
They know the key to building a thriving community is to have their events live long in people's memories and what better way than giving proud attendees something as digestible and shareable as video?

Future Proof Films Getting Involved
When we were asked by Tim to help out (and I forget the exact wording of his compliments, but they must have been big and plenty) we took this opportunity to not only showcase what we can do, but to get involved with a local creative business community.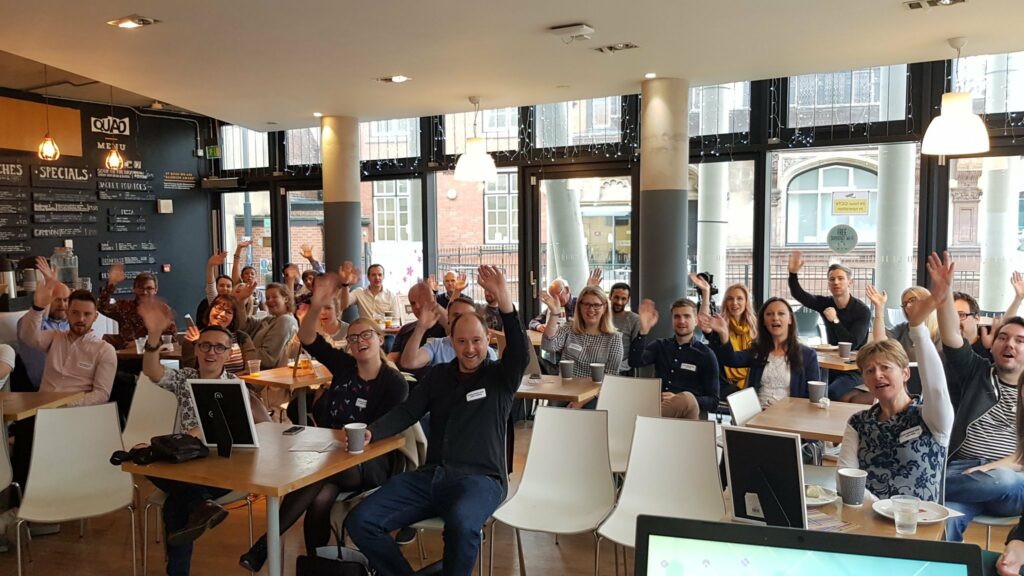 If you're a creative then you'll already know how inspiring it can be to hear other creatives talk, or how good the conversation can be when discussing difficulties or successes unique to a creative business.
This 'creative kinship' was our primary reason for becoming involved with Creative Mornings.
Then there's the more pragmatic bonus of building your network and developing more working relationships.
We have collaborated on numerous projects with a wide range of other creatives, and we've been recommended or we've recommended people, all as a direct result of an impromptu conversation during a networking event.
Doing What We Do
We take great pride in being able to help people with what we can do: make great marketing video content that connects with an audience.
Each talk is filmed by ourselves – and they look great and sound great – but as proud members of this community, we also find ourselves going above and beyond our assigned duties.
Often, we take it upon ourselves to create other digital and social marketing content. Useful pieces, such as short, engaging clips from the talks or animated versions of each month's poster.
Why? Because we know it will help promote our chapter massively.
And because we can.
Watch our very own Rob Dawes do his talk!