25 Jun 2019
Did you know that you can take existing footage or older marketing videos, jazz them up, and turn them into effective and modern marketing content?
We often get asked to create videos with footage that's already been filmed – instead of creating a new video from scratch.
Whilst this can be problematic, especially if there isn't any original source footage; or the footage or audio wasn't captured well; or even if the existing footage doesn't really mesh with the new video; this can be a really cost-effective way of creating lots of new marketing content.
Service the New Message/Aims
When repurposing video content, it's important not to lose sight of the new message, and use the footage – along with clever editing, graphic work, stock footage, and voiceovers – to build this new narrative.
One example of this would be the work we've completed for a corporate team-building adventure company. The initial footage was filmed for a much longer 'this is how the adventure works'.
The LinkedIn ads that we produced had the aim to create intrigue and excitement so that viewers would want to find out more. We did this with energetic and pacy editing, emotive and alluring text, and simple, yet eye-catching techniques such as split-screen.
Using split-screen here was also a time-effective way of conveying the breadth and scale of the adventure, and if your footage is low resolution you get the added bonus of compensating for that.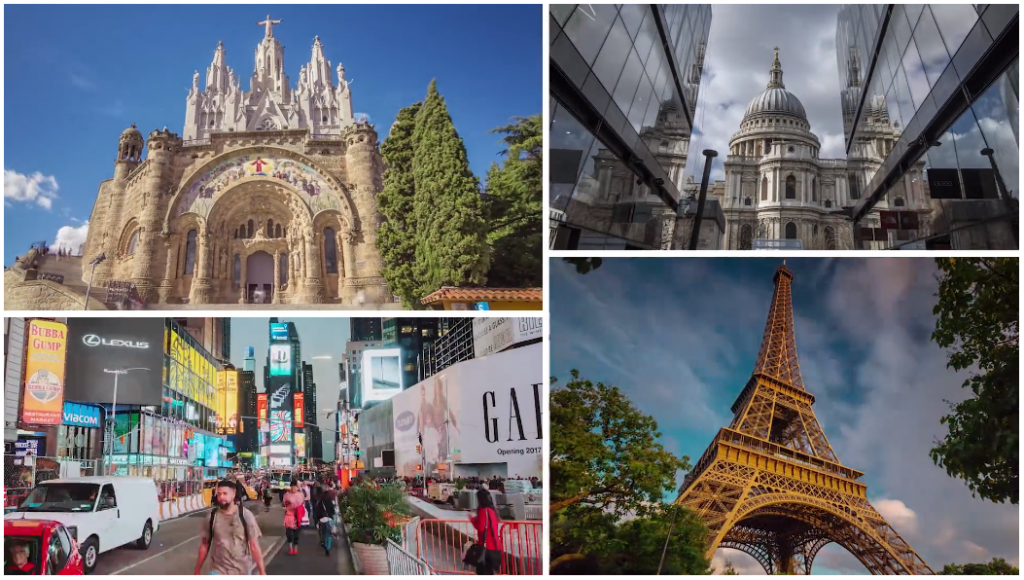 Even Amateur Footage Can Work
You can also make great use of self-shot or amateur footage if you're unable to capture things professionally (though you should always try where possible).
Let's take Derby Festé for instance. Each year, we're tasked with creating short promotional videos for the upcoming festival in September. Many of the festival acts have never performed in the UK before and flying around the world to capture their shows isn't viable. So we rely heavily on existing content.
The quality of the footage varies a lot, from professionally captured video content to handheld phone recordings.
Fortunately for us, the performances are so visually interesting that even these self-shot footage recorded by the acts themselves are turned into something great – with a little creative ingenuity from our team.
The videos have worked so well that we're now in our fourth year of working with Derby Festé, with our video promos becoming a cornerstone of the marketing efforts.
Above All, Get Creative
When using existing footage, you're often pushed into a creative corner so you need to find innovative and engaging ways to bring the footage to life and create the right narrative.
This could be using kinetic editing to bring pace and life to the footage, incorporating text to drive the narrative, or even using post-production techniques to enhance the original image.
These techniques can be eye-catching and get the viewers attention, but above all you need to deliver and communicate your message.
Of course, the preference is to capture purposely shot footage for your video marketing campaigns, but if you already have something great that you can't recreate, or it's way too expensive to recapture, then breathing new life into footage is definitely something you should consider.